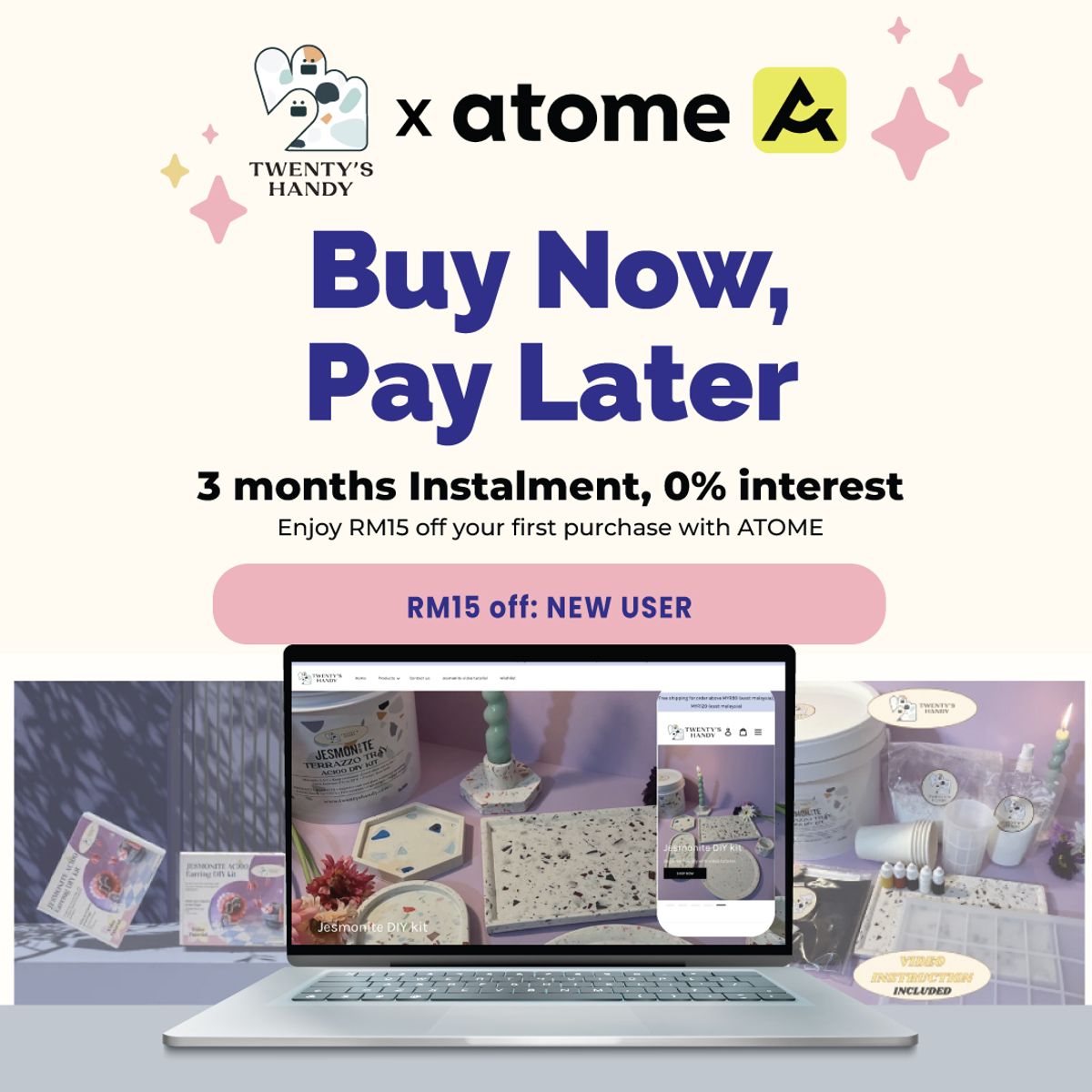 What is ATOME?
Atome partners over 2,000 leading online and offline retailers to provide short-term payment plans that allow individuals like you to make a purchase and pay for it at a later time with no interest or service fees.
Atome is a "buy now, pay later" mobile app that splits your bill into three equal payments over three months. The mobile app is free to download and free to use for consumers: Atome charges zero interest and zero service fees. After downloading our mobile app and setting up your account, scan an Atome QR code to pay if you're at a shop or choose Atome as a payment option when you're on a merchant's website.You pay 1/3 of the total bill on the spot. The second payment will be due 30 days later, and the third, the following month.
How It works?
- Life's complicated enough. ATOME make payments easier and more affordable, in just 3 simple steps.
check out their website: https://www.atome.my/en-my/how-it-works
WHY ATOME?

Setting up an account is fuss-free and almost instant. You can also easily track and manage your monthly spending too, all through the Atome mobile app. With Atome, there are no interest fees or service fees on your payments.
Are there any requirement(s) for using Atome?
Before you register with us, please ensure that you meet the following requirements:

Age Requirement
You are at least 18 years old.

Account set-up
We will require from you:
1) A mobile number issued with a Malaysia prefix (+60)
2) Legal full name
3) A Malaysian NRIC
4) Date of birth
5) A valid email address
6) A credit/debit card issued by a financial institution

The information is required to ensure that we identify the correct users and prevent any misuse of identity.

Before checkout
Please remember to select any available voucher and spend at least RM 10 to successfully complete your purchase.
Does Atome protect my personal information?
Yes, shopping with Atome is a safe and secure shopping experience. Find out more about how Atome protects your personal information in our terms and conditions and our privacy policy.